Engagement rings are the beginning to your forever and at DiAi Designs, we want to make sure we can play our part to make it just perfect. Whether it is adding a special engraving, creating a custom ring or making sure it fits your budgets, we've got you covered. Regardless of the design, our diamond selection process is meticulously curated to ensure maximum sparkle and brilliance. Each design is made to give complete attention to the centre diamond, keeping our modern aesthetic in mind. Bands can be selected to complement your engagement ring and create a stack you can live in. At DiAi Designs we create engagement rings in 18kt gold (unless of specific customisations), to ensure it is a lifelong piece of jewelry studded with certified lab-grown diamonds that are truly forever.
Custom Rings
Every bride is unique in her own way and we understand that you may want your ring to be too. The steps to creating your dream ring with DiAi Designs is simple and hassle-free:Complete the form below, with all your requirements.Our team will send you an assortment of options for the centre diamond of highest quality within your specificationsThe Computer-Aided Design (CAD) is made & shown to you for any changes.Your ring is handcrafted with utmost care and perfection.Each ring is given our complete attention to detail, whilst we make you a part of curating your dream ring, no questions asked!
Classic
Our signature setting; the fineness of the band gives a premium look, allowing the diamond to be the spotlight! Safe to wear everyday.
Cube
A modern setting, with an intricate hidden halo and diamonds on half the band.
Halo
For a bigger & bolder solitaire look, set on our classic fine gold band.
Reign
An elevated solitaire, inspired by the royals. Diamonds from all angles for a regal look.
Classic Full Eternity
Diamonds set close together around the whole band.
Half Eternity
Diamonds set on half of the band with the other half as a sturdy gold band.
Gap Eternity
Each diamond given its own scope to sparkle with thin gold between them, for a truly dainty yet luxe look.
Sharing Prongs
A modern and unique twist to the classic. Secure sharing prongs giving attention to each diamond.
Disha
For A Cosmic Connection. 'Two star shaped diamonds, coming together to form an eternal love'.
Aayush P
Hinted by his girlfriend of 9 years, he finally picked the ring of her dreams
Kavana R
Like two people, two pears come together to form an eternal promise
Prachi M
She picked the 0.75ct Solitaire in Halo setting, to mark the begininng of her forever
Arpan V
The smile on her face when he finally put a ring on it!
Moushami M
It's never too late for a solitaire ring. Moushami's husband gifted her on their third year Anniversary.
Sneha P
My husband surprised me with this ring on our tenth anniversary. It was a memorable celebration'
Rukaiya M
A cute proposal to celebrate their first engagement anniversary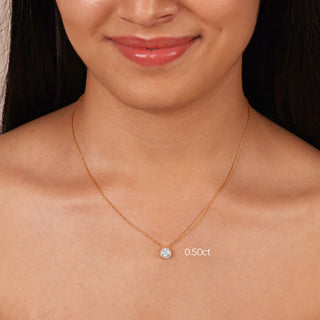 Ruksar P
He told me his budget and I went for the biggest diamond with the best quality possible. We custom-made a platinum ring for him'.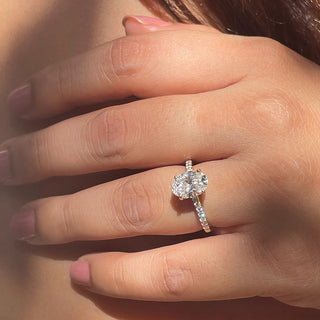 Gazal A
She wanted a big rock, he got her one!'Your work is amazing. I came across your brand and when he decided to pop the question, I knew it could only be a DiAi Designs'.