About DiAi Bridal Styling
DiAi Bridal Styling, a personalized styling experience where vision and taste intertwine. We design your entire jewellery ensemble consisting of pieces that you or your loved ones want to make into timeless treasures. This service comes complimentary with the jewellery we make or revamp for you, to blend into your wedding legacy and beyond. Our vision is to ensure that your jewellery is not only sentimental but also practical.
With our seamless, personalised styling experience, you can be rest assured that everything jewellery related is taken care of!
To craft your occasion look piece by piece, the exercise needs personalised attention and sound understanding of jewellery. We ensure that the pieces are truly value-buys, eternal and practical in your daily life too, creating detachables and other layered designs that blend seamlessly into other diverse environments.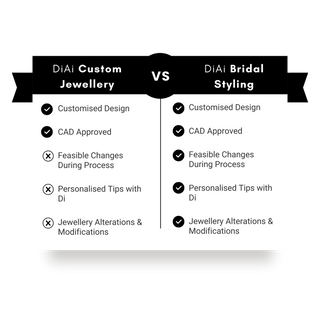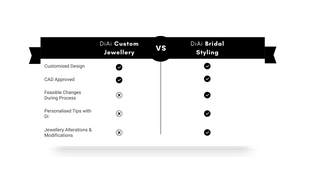 Your Bridal Journey with DiAi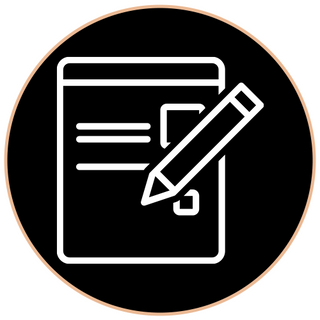 Fill out a Basic Contact Form
Introductory Call will be Set up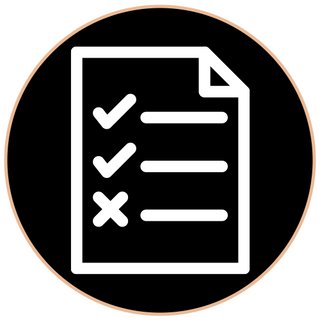 Submit our detailed form so we understand your requirements and Budget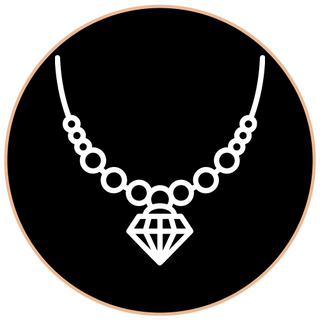 Review our Custom-made Design Catalogue through an In-store / Virtual Appointment
Start with your Bridal Styling Experience
Tell Us About Your Dream Wedding